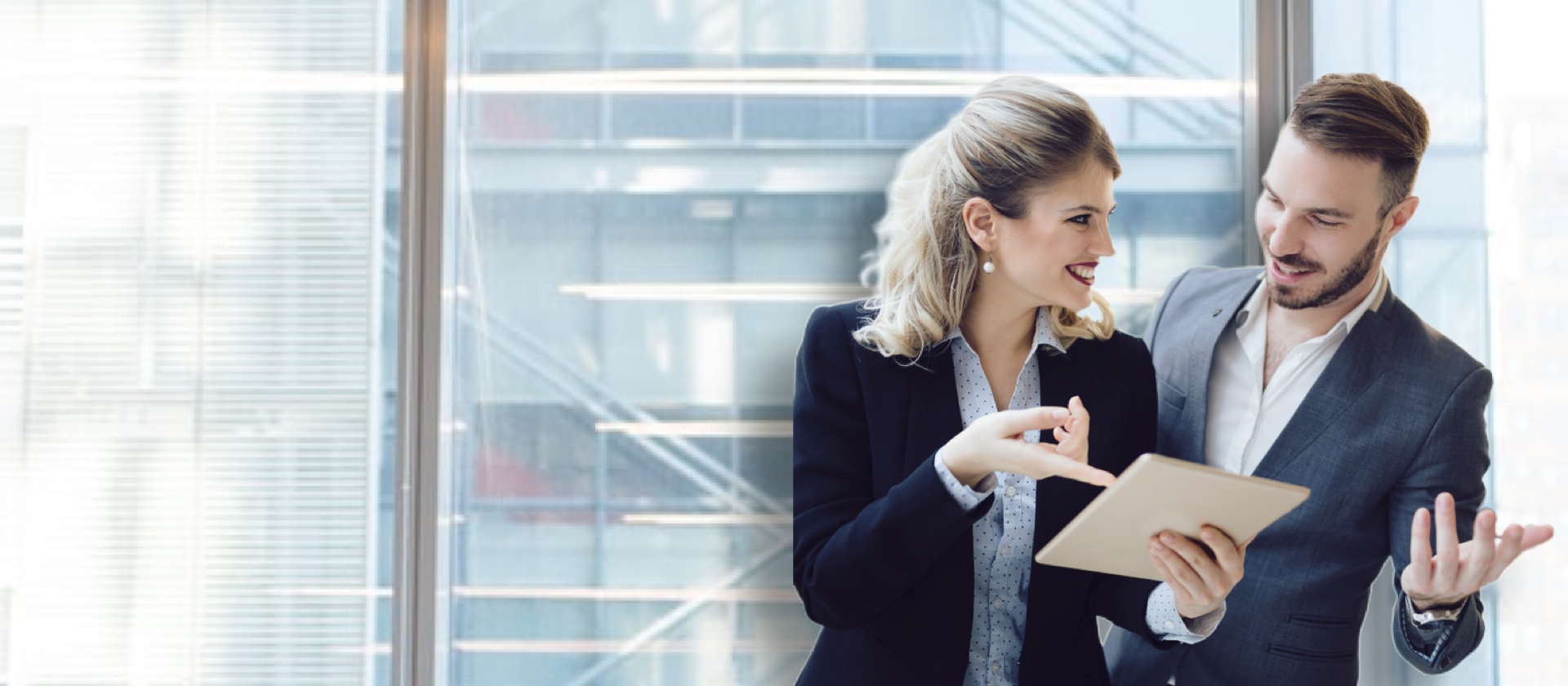 Our consulting services are designed to support managers and business owners in their continued growth.
Tax Advisory
We assist our clients with organisational assessment and analysis, investment planning, budgeting, and similar areas affecting the profitability and liquidity of their companies.
Persuaded that business is built on good relationships, we make a point of swift communication and forging lasting bonds. In that light, having a 17-member strong Polish team is a powerful asset, as we can serve clients in their native language.
No business goal is too small or too big. Business consulting opens up a range of opportunities tailored to the needs of our Clients.
What does business consulting consist of?
Business consulting services, also known as consulting services, involve long-term cooperation between an entrepreneur and a consultant. This primarily involves substantive support in the operation of the company and the achievement of jointly set goals. We support both clients operating in Sweden and those who are just planning to establish a business in Scandinavia. Thanks to our excellent knowledge of the Swedish language, culture, market and law, we are able to provide expert business advice on company registration, employee recruitment, tax optimization and many other activities. Tell us what you need, and we will tell you how to do it.
Registering a company in Sweden – what to pay attention to?
Establishing a company in Sweden is a process that many budding entrepreneurs find stressful and complicated. A lack of the ability to speak Swedish does not make registering a business at all easier, so it is advisable to take advantage of substantive support and professional help from a business advisor. Registering a company in Sweden does not have to be difficult at all – provided, of course, that you know how to do it.
The first step is to choose the legal form of the business:
sole proprietorship (enskild nӓringsidkare),

limited liability company (Aktiebolag, AB),

civil law company (enkelt bolag),

commercial company (Handelsbolag, HB),

limited partnership (Kommanditbolag, KB),

branch (Filial),

business association (ekonomisk fӧrening),

foundation (stiftelse),

European Joint Stock Company (Europabolag).
We help you choose the best form of business that is tailored to the type of services provided. A company in Sweden must be registered in the Register of Companies (Bolagsverket), and also reported to the Tax Authority (Skatteverket). To operate legally, it is necessary to register the company as a payer of business tax (F-skatt) and VAT (Moms). Moms and F-skatt taxes in Sweden are required for all businesses, but if the business owner is simultaneously employed by another entrepreneur, he or she must register as an FA taxpayer (a combination of activity tax and employment tax) instead of F-skatt.
Why use a business advisor?
Running a business in Sweden requires a very good knowledge of the market and the industry. This is extremely difficult for budding entrepreneurs, especially those who have not run a company to date or have only operated in the home market. The purpose of business consulting is to fully support you in doing business in Scandinavia. We prove that a Polish company in Sweden can be successful – the stories of our past clients prove this.
Advantages of consulting services:
Access to expertise – the business consultant specializes in supporting Polish companies operating in the Swedish market, so they are able to help solve any problem and provide reliable information on running a company in Sweden.

Saving time – searching for information on your own very often requires consulting many people. This is especially difficult for entrepreneurs who do not know Swedish. The help of an experienced business advisor is a way to save a lot of time, which translates into efficient problem solving and quick decision making.

Objectivity – it happens that an entrepreneur makes important business decisions under the influence of emotions, which is not always right. What matters in business is an objective, cool-headed view of the problem – this is exactly how a business consultant looks at the company's activities.

Experience – most budding entrepreneurs struggle with similar problems. With experience in the consulting industry, a business advisor is able to quickly solve a problem that he or she has probably faced before.

Personalized advice – when looking for answers on the Internet or in government offices, you will probably encounter generic advice. A business advisor, on the other hand, will look at the problem on an individual basis, taking into account only the needs of your business.
A company in Sweden vs. business consulting
KAM Redovisning AB provides professional consulting services to Polish companies operating in Sweden. We provide support in the development of the company, as well as assistance in registering a new business. We realize that doing business in Scandinavia requires an excellent knowledge of the local market and laws, so we make every effort to ensure that our clients can feel secure in making crucial business decisions.
Furthermore, we provide support in investment planning, budgeting, company analysis and evaluation and other activities. We focus on building lasting relationships with our clients, and in addition to business consulting, we also offer tax consulting and bookkeeping. We are a Polish company that has been operating in Sweden for more than 15 years – we have excellent knowledge of the Swedish language and law, so we can support Polish entrepreneurs in any matter related to business in Sweden.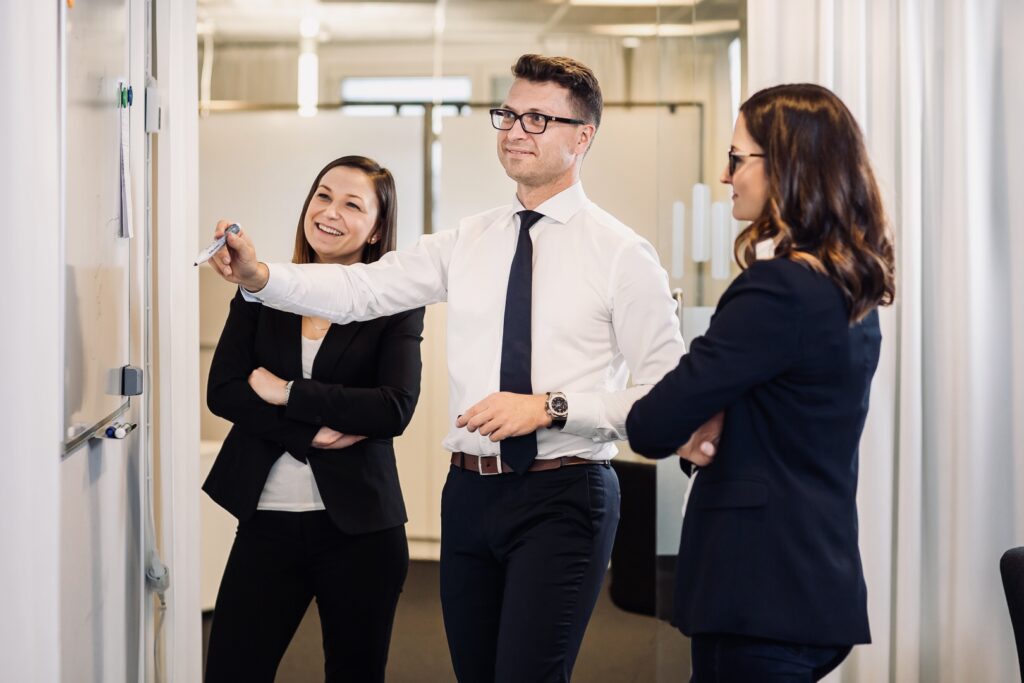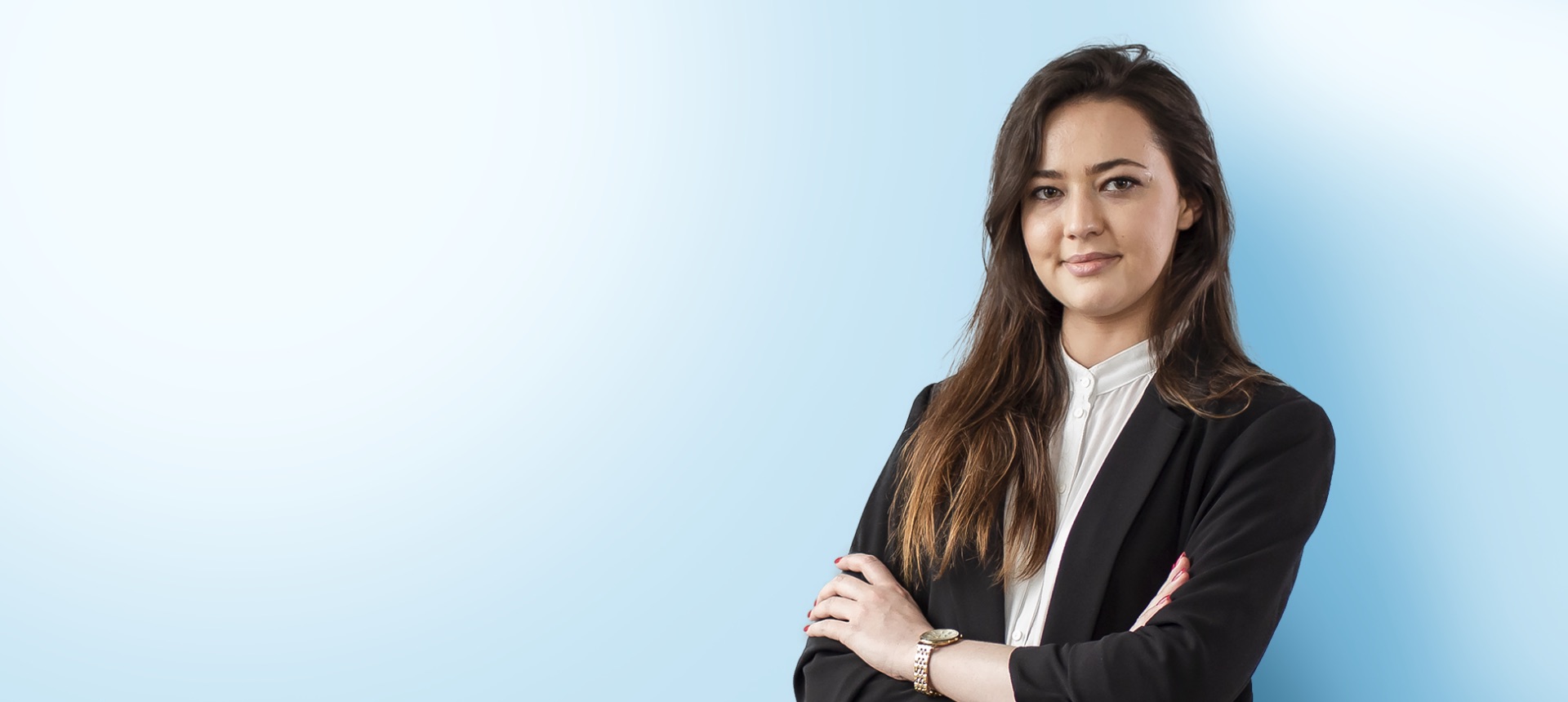 Simple and effortless document exchange!
Fully digital, with no need for
printouts and deliveries
Gain more autonomy in your cooperation with accountants. Scan and send documents at your convenience, without the delivery hassle.

Dedication and close cooperation with the client

Our employees continuously keep in touch with the companies we assist to guarantee first-rate services.

We have been bolstering the position of Polish businesses in Sweden for more than 15 years. Our services involve professional and comprehensive business assistance for Polish companies operating on the Scandinavian market or planning a business launch in the region.