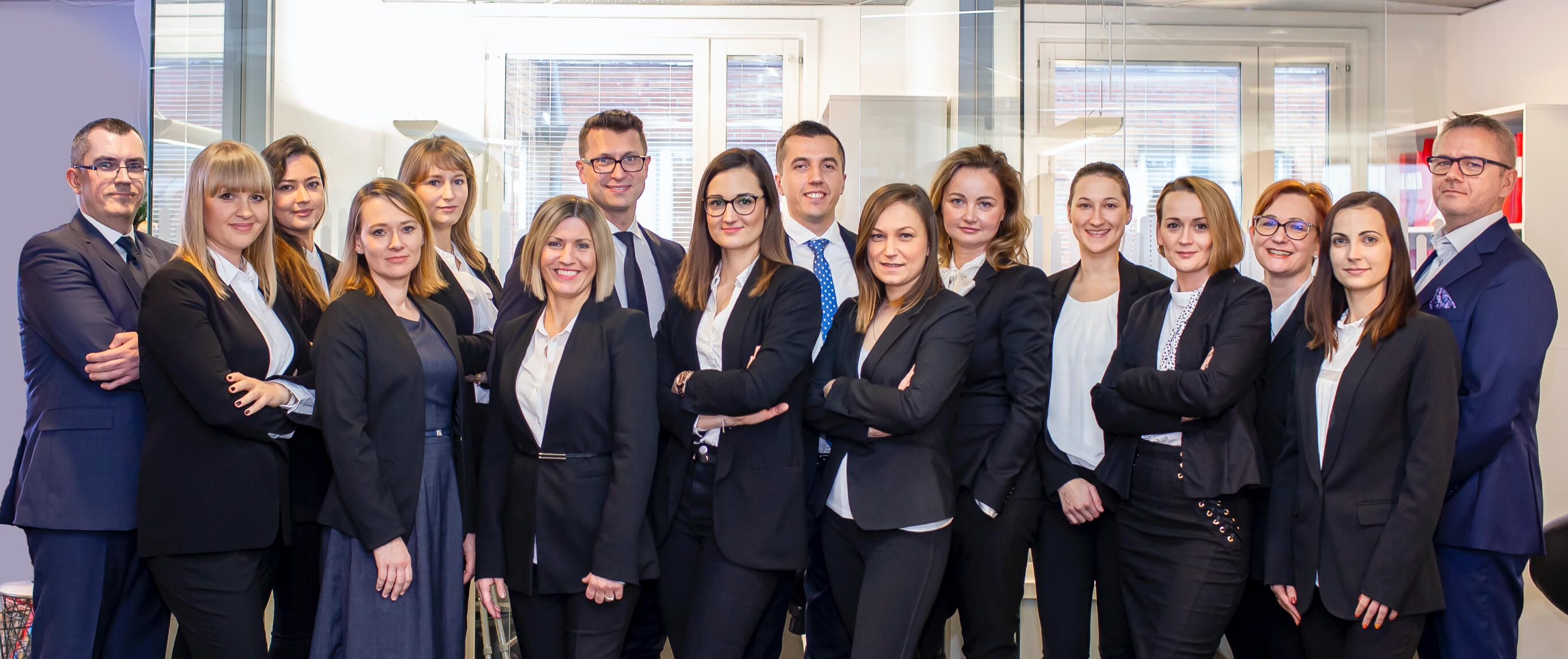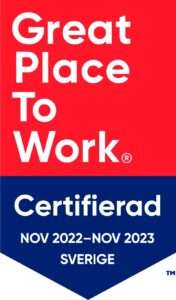 KAM Redovisning are Certified by Great Place to Work® for 2021-2022 and 2022-2023. The prestigious award is based entirely on what current employees say about their experience.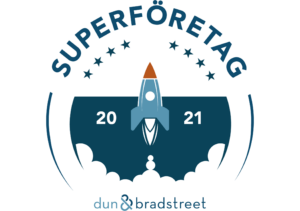 We have been named as a Super Company 2021 by Dun & Bradstreet. High criteria must be met to become a Super Company. It is about increasing both sales and profit at the same time as the company must show stability and long-term perspective in the business.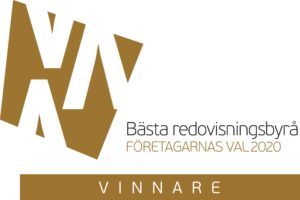 We have been voted Sweden's best accounting office 2020. Visma Accounting Awards is a prize awarded by Visma Spcs with the aim of paying tribute to accounting firms. Sweden's best accounting firms help entrepreneurs to develop and achieve their goals.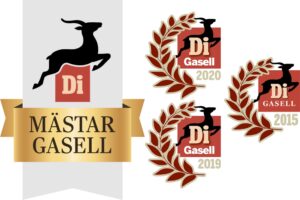 KAM Redovisning AB received the DI Gasell award from Dagens Industri (Puls Biznesu). Dagens Industri names the most dynamically developing companies in Sweden as the Gazelle companies. Now we have become MästerGasell, to get this great award it is necessary to become a Gazelle company three times.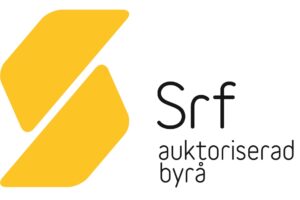 We hold the official authorisation of the SRF (Swedish Association of Accountants). The SRF unites professionals in Accounting and Finance, ensuring that its members maintain top quality of service and, just as importantly, uphold professional ethics.
2023

Certificate

Great Place To Work 2022-2023

2022

Certificate

Great Place To Work 2021-2022

2020

Certificate

Business Gazelle

2020

Award

Visma Accounting Awards

We have been voted Sweden's best accounting office 2020. Visma Accounting Awards is a prize awarded by Visma Spcs with the aim of paying tribute to accounting firms. Sweden's best accounting firms help entrepreneurs to develop and achieve their goals. They also build workplaces with a fantastic culture that supports employees in reaching their full potential.

2020

Certificate

Certified Business Advisor of the SRF

A certificate awarded to the top Business Advisors in the country. The insight of the Certified Business Advisor of the SRF helps us with key business decisions on investment planning, budgeting, and similar areas affecting the profitability and liquidity of our clients' companies.

2019

Certificate

Di Gasell 2019

KAM Redovisning AB received the Di Gasell 2019 award by Dagens Industri (the largest Swedish business newspaper). In other words, we rank among the 0.13% of the fastest growing businesses in Sweden.

2019

Certificate

Företagarna

Företagarna is the largest Swedish organisation for business owners. It provides a network, knowledge, and practical assistance, so that entrepreneurs can grow their companies and achieve their goals in proper conditions.

2019

Certificate

Compliance with SALK

A Swedish HR framework for authorised accounting firms. SALK is a unique product developed by the Swedish Association of Accountants (SRF). It defines the norms and methods of operation in the scope of HR and payroll services.

2018

Certificate

Scandinavian-Polish Chamber of Commerce (SPCC)

The Scandinavian-Polish Chamber of Commerce (SPCC) is a business association created by and for entrepreneurs with ties to Scandinavia.

2018

Certificate

Authorised Accounting Firm of the SRF

KAM Redovisning AB holds the title of the Authorised Accounting Firm awarded by the SRF (Swedish Association of Accountants).

2018

Certificate

Membership in the Polish-Swedish Chamber of Commerce (PSCC)

For more than 75 years, the Polish-Swedish Chamber of Commerce has remained an important forum for nurturing business relationships between Sweden and Poland.

2017

Certificate

REX System

We follow the REX framework for the maintenance of high economic standards that benefit entrepreneurs according to the Nordic Federation of Public Accountants (NRF) and the Swedish Association of Accountants (SRF).

2017

Certificate

Authorised Accountant of the SRF

We hold the title of the Authorised Accountant awarded by the SRF (Swedish Association of Accountants).

2017

Certificate

AAA Rating

KAM Redovisning AB holds the AAA certificate awarded by Bisnode, the most reputable Swedish rating agency, only to the most creditworthy businesses.

KAM Redovisning AB was awarded the UC Gold Certificate indicating the highest creditworthiness – Risk Class 5.

2015

Certificate

DI Gasell 2015

2014
Save the Children